Kinect Estate Agents in Lincoln are doing amazing charitable work around the festive period
Full article here at Property Industry Eye : https://propertyindustryeye.com/local-heroes-agents-give-up-their-own-day-to-ensure-no-one-spends-christmas-day-alone/
An estate agent and his staff are giving up their own day to host a free Christmas Day lunch for those who would be otherwise alone.
Rob Webb, director of Kinetic Estate Agents, in Lincoln, said staff, vendors and other volunteers are already busy with donations of food and decorations.
He said three of the four agency staff will be happily giving up time with their own families on the day. The other staff member has a prior commitment in Scotland.
The event is open to anyone who does not have family or friends to share Christmas Day with and a local venue, the Brant Road Social Club, has given its function room for free where there will be a buffet and games all afternoon.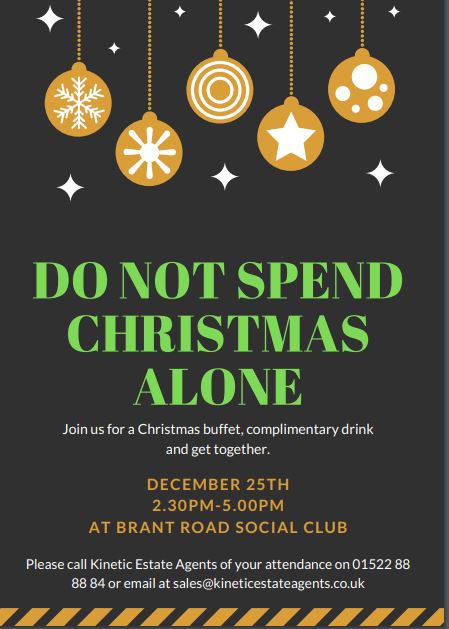 We at Evolution think that it is a great idea for an agent that is local in a town to do on Christmas day and wish them them a very merry day and thank you to Property Industry Eye for highlighting such good work!